Different universities and programs across different countries have different tuition fee they charge for both local and international students.
When it comes to making the decision to study abroad, most people usually consider countries like USA, UK and Canada. Some people are so rigid such that it's either any of these 3 countries or not. I get it, people have different dreams and expectations in life, and it is bravery to try as much as possible to fulfill one's dreams.
There is nothing wrong in considering any of these countries as your study destination. They are great countries with high educational standards, but the truth is that their tuition fee is mostly high compared to some of these European countries that I will be sharing with you in this post.
If you can afford studying in these countries, USA, UK and Canada then, why not? But for those that might not be able to afford the high cost of the above countries then these European countries should be a good alternative for you.
The good thing is that all the European countries I will be sharing with you are developed, and they also guarantee quality education, so you don't have anything to worry about.
Studying abroad shouldn't be a do or die affair. If you don't have enough fund to study in your most preferred country then, be flexible enough to seek for opportunity in other countries. There are many good countries where you can study with assured quality education so you shouldn't limit yourself to just one country or so.
3 Countries where you can Study for Free as an International Student
Apart from high cost of tuition, the cost of living in the above 3 countries is considerably high compared to these 5 European countries I will share with you. If you are on a low financial budget, these 5 European countries will make it easier for you to adapt compared to the 3 countries above.
Without much ado, let's quickly look at the 5 European countries where you can study without breaking the bank:
5 European Countries with Affordable Tuition Fee for International Students
1) Austria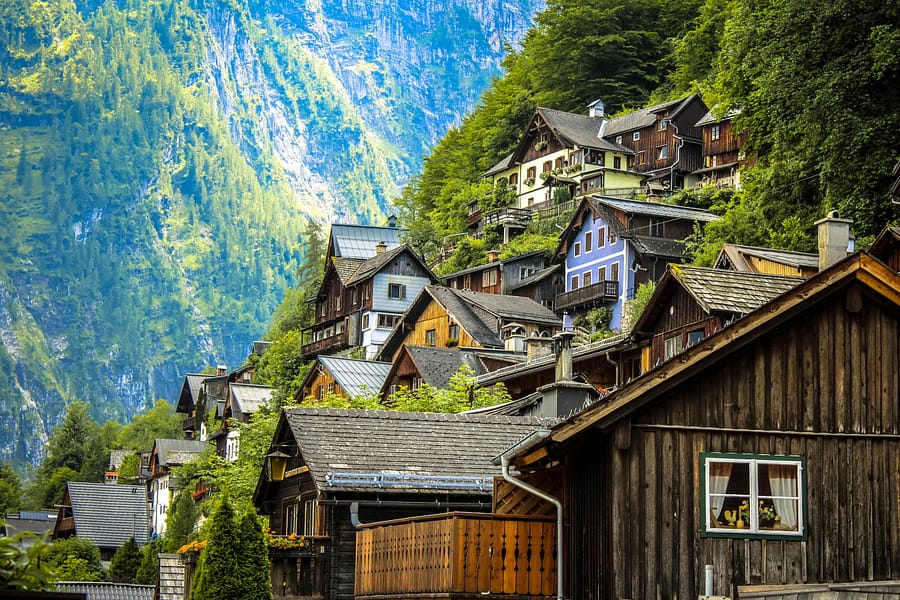 As an international student in any public university in Austria, you get to study for almost free. The tuition fee in most Austrian universities is less than 750 Euro per semester which means you just need about 1500 Euro for one academic session as an international student. For students within the EU/EEA, tuition is completely free except for the student union fee which is about 21 Euro.
If you don't want to spend thousands of Euros just for tuition then, Austria is a very good European country for you to consider. Austria will give you affordable quality education alongside with good standard of living.
2) Italy
Italy is another European country where you can study as an international student without having to break the bank. The tuition fee in Italian public universities ranges between 1500 to about 3000 Euro per year.
One good thing about Italy is that despite having low tuition fee, they still offer tuition fee waiver to international students. Most universities will waive your tuition fee if you can proof to them that your family or sponsor's monthly financial income is less than 500 Euro.
Apart from the tuition waiver, there are still scholarships you can apply for as an international student. Italy is simply full of opportunities and besides, their quality of education as well as standard of living is high.
3) Czech Republic
Czech Republic is another European country that allows you to study as an international student even with your limited budget.
Depending on the university and program of study, tuition fee in Czech Republic can range between 15000 CZK to about 81000 CZK which is about €200 to €3500. Cost of living including accommodation and transportation are considerably affordable in Czech Republic.
4) France
France is another European country you may be surprised to know that they have affordable universities. Some universities in France charge as low as €170 to €250 per year.
I know you are probably thinking right now, but I don't speak French. Yes! You don't need to speak French to study in France. There are different programs that are completely offered in English in France.
There is another opportunity in France for master's student. It is called "alternace" in French which means work and study. It is a kind of contract between a French company and a university which gives a student the opportunity to work in a company while studying at the same time.
The student will be entitled to monthly stipend paid by the company. Depending on the contract, the monthly stipend may be enough to cover both tuition and living expenses. In some cases, the master's "alternace" program is more or less a fully funded opportunity.
5) Poland
Poland is another European country with affordable universities. Tuition fee in some Polish universities ranges between €2000 to €3000 for English taught programs.
Poland even offers you the opportunity to study for free as an international student if you can speak Polish. If you can speak Polish, you will have to take entrance exam same as Polish students. Once you pass the exam, you will be able to study for free. Cost of living is also affordable in Poland.
The 7 Biggest Scholarship Mistakes You Must Avoid
If you don't have thousands of Euros to spare for your education abroad then, you should consider these 5 countries above. They offer you the opportunity to study without breaking the bank.
You might be wondering that these 5 European countries are not English-speaking countries. Do I have to learn Italian to study in Italy or do I have to speak Czech to study in Czech Republic?
All the countries in this list have different English taught degree programs. If language is a concern for you then, you are covered.
There are still other European countries with affordable tuition just like the ones above. You can explore them on your own. Countries like Malta, Spain, Luxembourg, Estonia etc, all have affordable universities where you can study on a budget.